Empowering Grieving Hearts to Heal!
You have landed upon Grief Beach in your Grief Journey.
This is your safe place to hang out and find some peace, and empowerment for your daily life.
There are no judgments here, only compassion and love.
Someone on a grief journey is rarely understood, and often hurt by insensitive remarks. We are survivors, we are strong, but we are struggling in our daily lives in ways no one else can understand. We will never "get over it" when a special person, or pet, has gone on before us. This is a place for healing, but also for empowerment.
I have grief in my life for my children, my mother, my close friends, and my pets. Each instance of grief is different, as is each individual journey. We all have grief in our lives, be it money related, job related, marriage related, or death related. It is when the grief is so overwhelming, so consuming, we feel that we cannot breathe that we struggle so hard.
This will be a place where I upload videos, targeted at healing and empowerment. My book is targeted at helping the people around someone grieving, this beach is for the grieving. This is where I will be posting my specific articles and thoughts on grieving, and products for empowerment. Sometimes it is hard to have enough courage to go out in public, I want you to be proud of yourself on this journey. Grieving hearts have hid too long. I get this message loud and clear on facebook from my friends…there are many groups of "angel moms" out there supporting each other. I am humbled by all the amazing people reaching out to help others on their journey.
My journey with grieving started over 38 years ago…
Grief Beach is the name I give this journey, as I use the ocean to describe the process I use to work thru the pain.
To me grief is like the ocean waves. It can grab you and drive you down into the depths of the darkness, drag you across the rocks, stick you in a crevice or two, and then it eases up so you can swim back to the surface. When you come back up, you are cut and bruised, and in a way different part of the planet, gasping for air. You start swimming again for the shore, and sometimes you make it, and sometimes the clouds roll in before you make the shore, and the waves get you again.
I had made it to the shores of Grief Beach. I felt the sand between my toes, it was hot, and felt like broken glass, but as I started to walk away from the water, a "sneaker wave" came up from behind and washed me away again into the sea.
This time I fought even harder to get back to the beach, for I knew I could make it! I was tired of swimming in the sea of pain, tired of holding my breath and dragging across the bottom rocks. I made it back to Grief Beach, with bigger emotional scars, but stronger emotional muscles from all the swimming thru the pain.
Now as I walk upon the sand, I am able to dip my toes in the water, but not get washed away. I sit upon the cliffs during my emotional storms and watch the waves crash against the rocks, but I can hold onto the strength that got me to the beach, and wait for the sun to come out and dry my tears.
I can sit upon Grief Beach and watch the beautiful sunrises and sunsets with love and joy once again in my heart. I have learned the emotional storms come and go, and yet the most beautiful sunrises and sunsets are here each day if we only look.
My journey continues here. I have found in joining Facebook, and marketing my book, there are so many more people in pain from grieving, than I ever imagined. I have lived my life helping others, and paying the love forward, so I continue this here with my favorite songs, poems, stories, blog, and special audio and video projects. I will be doing interviews with some of the awesome people I meet along the way, posting them here, for you.
So come join me and lets walk upon Grief Beach together!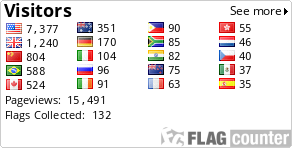 ©GriefBeach.com 2011